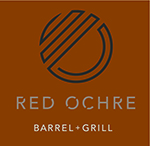 Wednesday December 25, 2019
with bush tomato balsamic and olive oil
Spencer Gulf prawn, Harissa, Crispy Shallots, tom yum powder
Harvey Bay scallop, finger lime caviar, charred samphire
Pulled pork croquette, apple ketchup, crackling,
Pulled Kangaroo Tail Gyoza, confit mushroom, Black Vinegar sauce
(choice of)
Roast Turkey Breast
Cranberry and Red Cabbage puree, Caramelised Pear, Chestnuts and Port Jus
or
Wild NT Barramundi
Quinoa, Pickled onion, pomegranate, roast pumpkin, Rivermint and Tomato Salsa
or
Coonawarra Beef
Eucalyptus Smoked Mash, Grilled Portobello mushrooms, Crispy shallot rings and Pepperberry Jus  
or
Mushroom Ragu
House made pappardelle, fried sage, Pangrattato and parmesan.
Mains served with salad greens
last updated 22 August 2019
Sticky Muntrie Pudding, wattleseed caramel, chocolate tulli
Wattleseed Pavlova, passionfruit sorbet, lemon myrtle
Chocolate Nemesis, drunken cherries and praline cream
Janz Cuvee, Twin Island Sauvignon Blanc, Bent Creek 'Black Dog' Shiraz,
James Boags, Cascade Light, Soft drinks, Juices, Water
Freshly Brewed Coffee & Infusion Teas.
Prices
Adult….$165.00 per guest food and wine
Teen(12-17 yrs) ….$100.00 (same food menu as above + soft drinks
Child (under 12yrs) $75.00 (Choice of: Pasta Napolitana, Turkey with Vegetables and Steak Fries, Barramundi or Fillet Steak, Steak Fries and Salad. All served with Ice cream with choc topping for dessert and soft drinks)
PLEASE NOTE
A deposit of $20 per person is required at time of booking  
Phone +61 8 8211 8555 or email info@redochrebarrelandgrill.com.au
Full payment is required by 10th December 2019 and is non refundable.
Menu and content may be subject to review according to market and seasonal availability.
Please be advised
Red Ochre Barrel and Grill does not have disabled access, however, our sibling restaurant the River Cafè is located immediately below has full disabled facilities including a sliver glide. Please click here to see the Christmas Day menu for River Cafè.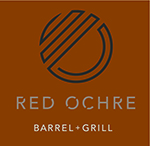 and enjoy regular subscriber only rewards for the
Red Ochre Barrel + Grill and the River Cafè