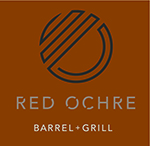 Tuesday December 31, 2019…last updated 23 August, 19
Mountain pepper sourdough, smoked butter
​
SESAME SEARED SALMON TATAKI pickled ginger, bonito cream, black rice, edamame
DUCK LIVER PATE stout pumpernickel, Quandong jelly, pistachio  
EUCALYPTUS SMOKED PUMPKIN goats' cheese, saltbush, black onion salt
HALF SHELL SCALLOPlemon myrtle, herb butter  
COONAWARRA BEEFpotato bollinger, grilled portobello mushroom, warrigal spinach, marjoram chimichurri
WILD MUSHROOM RAGUhouse made lemon myrtle pappardelle, pangrattato, fried enoki, chèvre
WILD NT BARRAMUNDIpomegrante, quinoa, edamame, tomato & rivermint confit, orange blossom dressing 
CONFIT DUCK LEG Asian greens, cauliflower puree, taro, potato & duck croquette, aromatic orange sauce
last updated 22 August 2019
WATTLESEED PAVLOVApassionfruit sorbet, lemon myrtle
DARK CHOCOLATE NEMISISpraline cream, green ants, chocolate sable
CHERRY PANNA COTTAdrunken cherries, 
raspberry meringue, dark chocolate tuile 
Janz Cuvee, Twin Island Sauvignon Blanc, Bent Creek 'Black Dog' Shiraz
James Boags, Cascade Light, Soft drinks, Juices, Water
Guests arrive   7:30pm
Dinner 8:00pm— 12 Midnight
Prime viewing of the New Year's Eve Fireworks at Elder Park
A deposit of $20 per person is required at time of booking and full payment is required by 15th December 2019. Payment is non refundable unless the seats can be rebooked.
Phone +61 8 8211 8555 or email info@redochrebarrelandgrill.com.au
Menu and content may be subject to review according to market and seasonal availability.
Please be advised
Red Ochre Barrel and Grill does not have disabled access, however, our sibling restaurant the River Cafè is located immediately below has full disabled facilities including a sliver glide. Please click here to see the New Year's Eve menu for River Cafè.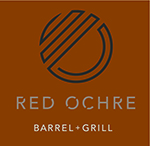 and enjoy regular subscriber only rewards for the
Red Ochre Barrel + Grill and the River Cafè