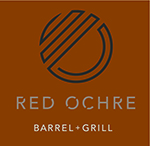 ​
Our organic mountain pepper leaf focaccia served with whipped butter and smoked salt
(GF) gluten is not included in these dishes, however, we do not have separate equipment or kitchens for preparation or service.
For more information please see our allergy policy.
Miso Tempura Crocodile
Mango, Green chilli, radicchio, snow peas
Eucalyptus Smoked Pumpkin [GF][VEG]
Salsa verde, fried saltbush, wattle seed Chèvre
Salmon Tataki (GF)
Puffed black rice, edamame, pickled ginger, kombu mayo, sesame dressing
Cider Braised Pork Belly (GF)
Sweet potato chips, lilly pilly chutney, muntrie and soy reduction
Pan-fried Squid [GF]
Tomato and pepper compote, charred cos, nori flavoured rice crackle and honey and soy dressing
dinner only
Tuesday to Saturday
other times by prior arrangement
first booking 6.00 pm
Fixed price Menu
2 courses – entrée/main or main/dessert $60.00 food only
3 courses entrée/main/dessert $75.00pp food only
Feed Me Experience
Enjoy a minimum of 8 dishes prepared by our chefs
$85.00 pp food only
Please note that the Feed Me Experience
is available for the whole table only.
The Park View Room
Our private dining room, The Park View Room, can now accommodate 15 guests, and is available for lunch and dinner by prior arrangement.
Reservations for the Park View Room can only be made by phone.
Please call +61 8 8211 8555 and speak with Pearl.
Menu not valid with any discount offers
BYO
BYO corkage is $30 per 750 ml bottle with a
maximum of 2 bottles per booking.
This includes the personal attention of our sommelier, decanting if required and quality stemware to go with.
Thank you for your support!
last updated January 23, 2021
Freshwater Barramundi [GF][DF]
sunrise lime & chilli broth, Asian greens,
coconut rice and rice paper cracker
Kangaroo Fillet [GF]
Grilled fillet of kangaroo loin, sweet roasted potato purée, spiced red lentils, kale chips, quandong jus
Confit Duck Leg 
Apple & duck filo cigar, potato purée, charred asparagus, davo plum jus and radish
Mushroom and Haloumi Fritters [VEG]
Escalivada, spinach, river mint labneh
Porterhouse  Steak [GF]
Smoked eucalyptus mash, roast shallots, bush tomato chimichurri, quandong chilli jam, pepper leaf mustard
Upgrade:
300g Scotch fillet $5
200g Eye fillet $8
SIDES
Asian greens, garlic and almonds…9
Duck Fat Potatoes …10
Last updated 23 January, 2021
Rolled Wattle Seed Pavlova [GF]
Cherry sorbet and fresh fruit

Lemon Myrtle & Sunrise Lime Parfait
Coconut sorbet, passionfruit, pineapple & toasted coconut
yalumba
botrytis viognier 12.00
penfolds, grandfather rare tawny 14.00
saltram's, mr pickwicks particular port 10.00
lustau, san emilio pedro ximénez 10.00
campbells, rutherglen muscat 9.00
The finger lime indigenous to Australia, stunning caviar like with a strong citrus zing!
espresso, long black, macchiato 4.00
cappuccino, flat white, latte, mocha, molten chocolate 4.5
vienna coffee 5.0
affogato 12.0
with liqueur 18.0
roman
11.50
Galliano & wattle seed cream
irish 11.50
Jamieson & wattle seed cream
jamaican 11.50
Tia Maria & wattle seed cream
mexican 11.50
Kahlua & wattle seed cream
4.50 each
australian breakfast / native lemon myrtle
chamomile flower / quince green
earl grey blue flower / peppermint
Allergy Policy
Thank you for considering joining us at Red Ochre Barrel and Grill. For a very long time we have taken pride in being able to help diners with special dietary requirements enjoy the experience we offer in our Restaurant.
In order to continue to best look after our visitors we have sought advice from medical professionals in this field as well as Allergy & Anaphylaxis Australia.
Their advice and further research has shown us that while we can do our best to make sure the specific allergen is not an ingredient of any component of the menu item chosen we cannot guarantee allergen free food as we do not have separate preparation areas or equipment.
We hope that this helps your decision making when selecting dishes from our menu.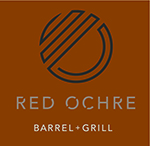 talk to us +61 8 8211 8555
email us
get directions
War Memorial Drive
North Adelaide,
South Australia 5006
Web site last updated
February 17, 2021
We are open
Thursday to Saturday dinner only
Other times by prior arrangement
and enjoy regular subscriber only rewards for the
Red Ochre Barrel + Grill and the River Cafè
Copyright © text and images Red Ochre Barrel + Grill 2020