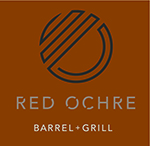 wine, cocktail & beverage list
gin
23rd Street Signature Gin
West Winds Sabre Gin
Four Pillars Dry Gin
78° Gin
vodka
Beenleigh, The Cane Cutter – 5 times distilled
23rd Street Rose Flower Infused
brandy
23rd Street 'Not Your Nannas' Brandy
St Agnes 3 Star Brandy
whisky
23rd Street 'The Hybrid', Whisky Bourbon Blend
rum
Bundaberg
BYO
BYO corkage is $30 per 750 ml bottle with a maximum of 2 bottles per booking…this includes the personal attention of our sommelier, decanting if required and quality stemware to go with.
If you have a favourite cocktail or spirit,
please ask your waiter.
last updated February 17, 2021
davidson plum whiskey sour  22.0
23rd Street Hybrid Whiskey with Davidson plum puree and an egg white top.
Davidson plum has delicious traditional flavours of plum with a citric kick.
23rd st southside 17.0
Desert limes & Rivermint, shaken over ice with 23rd Street Signature Gin.
Desert limes are just one of Australia's native citrus species. This style is lightly bitter and very tart.
quandong royale 17.0
Dunes and Greene Split Pink Moscato with 23rd Street Hybrid Whiskey and poached Quandongs.
Quandong is best described as a native peach with a distinguishable sweet flavour.
wattleseed espresso martini 17.0
Freshly brewed wattleseed and espresso coffee with 12 yo Angostura Rum and a wattleseed jam soldier.
Wattleseeds from the native wattleseed plant, have a distinct and slightly sweet but mild coffee flavour.
lemon aspen gimlet 17.0
Lemon aspen, lime juice and Four Pillars Dry Gin
Lemon aspen are a small, pale lemon coloured fruit with a tart lemon taste.
rivermint mai tai 17.0
Rivermint syrup, light and dark rum, tropical fruit juice
Native River Mint is a smaller, more delicate relative of more well-known mints like peppermint and spearmint.
coopers original pale ale  9.9
coopers sparkling ale  9.9
coopers dry low carb  8.5
coopers dark ale  9.9
coopers extra stout  9.9
coopers vintage ale (2016)  12.0
crown lager 9.9
james boags premium lager 9.9
cascade lite 6.9
hahn super dry 8.9
little creatures original pilsner 9.9
xxxx gold 7.9
carlton draught 8.9
SOUTH AUSTRALIAN BOUTIQUE BEERS & CIDERS
pirate life ipa (500ml can) 17.0
Hindmarsh
pirate life pale ale (375ml can) 10.9
Hindmarsh
prancing pony sunshine ale 12.0
Mt Barker
prancing pony amber ale 12.0
Mt Barker
lobethal bierhaus hefeweizen 12.0
Lobethal
lobethal bierhaus red truck porter 12.0
Lobethal
mismatch session ale 11.0
Adelaide Hills
the hills pear cider 9.0
Adelaide Hills
the hills apple cider 9.0
Adelaide Hills
holstein 0.0% alcohol free 6.9
Germany
heineken 10.9
Holland
peroni nastro azzuro 10.9
Italy
stella artois 10.9
Belgium
becks 10.9
Germany
castello 10.9
Italy
london pride 14.9
England
corona 10.9
Mexico
budejovicky budvar 10.9
Czech
about our wine list
South Australia's reputation as the wine state is well deserved, especially since South Australia produces 75% of Australia's premium bottled wines. Our extensive wine list reflects this diversity. There is no associated snobbery with our list from modestly priced wines to some of the most expensive we like to think that every wine on our list is a great wine.
Our extensive wines by the glass list offers the opportunity to try more than one house or wine style and we take pride in offering excellent wines from the entry level price of $55 to the top end of town with offerings from iconic houses like Rockford and Penfolds. Our list also celebrates a smattering of the old world and the best of Australian Sparkling wines and of course French Champagne. Our list also includes an excellent selection of boutique beers and ciders.
What is a more recent addition to the South Australian beverage industry is the rapid rise and rise of spirit production. Scattered across the state from Kangaroo Island to 23rdStreet in the Riverland to name just a couple, the diversity of styles and different use of botanicals is quite astonishing. Our cocktail list reflects this exciting development and our mixologists have woven the uniquely Australian botanicals into our cocktails.
This doesn't mean the classics are forgotten…name a cocktail and our mixologists are up to the task.
NV Dunes & Green 'Split Pick' Moscato, Barossa Valley, SA 12.0 …50.00
NV Bleasdale Sparkling Shiraz, Blend of Regions, SA 14.0 …58.0
NV Janz Cuvée, Pipers River, TAS 14.0 …60.0
NV Rockford 'Black Shiraz', Barossa Valley, SA …140.0
2017 Parish Vineyard Riesling, River Valley, Tas …54.0
2017 Nautilus Pinot Gris, Marlborough, NZ 59.0
2017 Paracombe Chardonnay, Adelaide Hills, SA …54.0
2018 Grant Burge Semillon Sav Blanc, Barossa Valley, SA 10.0 …45.00
2018 Jim Barry 'JB'Riesling, Clare Valley, SA 12.0 …57.0
2018 Hahndorf Hill Pinot Grigio, Adelaide Hills, SA 14.0 …56.0
2019 Twin Island Sauvignon Blanc, Marlborough, NZ 10.0 …40.0
2018 Turkey Flat Rosé, Barossa Valley, SA 13.0 …48.0
2017 Down the Rabbit Hole, McLaren Vale, SA …58.0
2017 Bent Creek 'Black Dog' Shiraz, McLaren Vale, SA …58.0
2017 Glaetzer "The Bishop", Barossa Valley, SA …66.0
2017 Chaffey Bros, 'The Super', Barossa Valley, SA …52.0
2018 Langmeil 'Long Mile' Shiraz, Barossa Valley, SA 12.0 …50.0
2018 Cirillo 'The Vincent' Grenache, Barossa Valley, SA 11.0 [bg only]
2018 Yalumba 'The Cigar' Cabernet Sauvignon, Coonawarra SA 14 …50.0
2018 Yalumba 'Old Bush Vine' Grenache, Barossa Valley, SA 13.0 [bg only]
NV Canard-Duchene Cuvée Léonie, Champagne, France …115.0 NV Veuve Cliquot Brut, Reims, France …160.0
2010 Rusden 'Black Guts' Shiraz, Barossa Valley, SA …130.0
2014 Wine Republic 'Rêveur' Pinot Noir, Barossa Valley, SA …95.00
2015 Two Hands Bella's Garden Shiraz, Barossa Valley, SA…130.0
2016 Rckford 'Basket Press' Shiraz, Barossa Valley, SA…150.0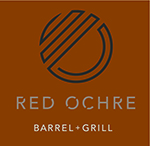 talk to us +61 8 8211 8555
email us
get directions
War Memorial Drive
North Adelaide,
South Australia 5006
Web site last updated
February 17, 2021
We are open
Thursday to Saturday dinner only
Other times by prior arrangement
and enjoy regular subscriber only rewards for the
Red Ochre Barrel + Grill and the River Cafè
Copyright © text and images Red Ochre Barrel + Grill 2020